AC Members Posts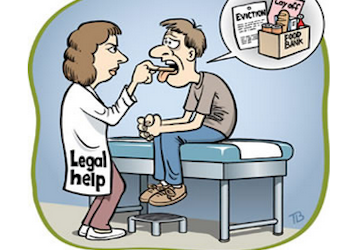 Chantel Amato, Oct 30, 2014

0 Comments
Nicole Aylwin, Jul 23, 2014
In November of 2013, Alberta Justice and Solicitor General convened leaders in the civil and family justice system at a "Joint Action Forum" to begin a process to improve access to justice in Alberta's civil and family justice system.
A summary report, entitled "What Was Heard", captures the discussions that took place at Joint Action Forum and is now available online.
This effective report lays out several "visions" for the Alberta civil and family justice system. These visions paint a picture of a justice system that:

0 Comments
Michaela Keet, Jun 24, 2014
The Dean's Forum was born out of a vision to use the Law College to initiate conversation among 'system stakeholders' about Access to Justice. The driving objective was the design of an action plan. With two Forum gatherings (in Sept. '13 and March '14), a law school course attached to the project, and two funded summer research positions, the Forum has gained momentum. Its creative structure – and the involvement of a committed group of law students – has been key.
The attached summary outlines the Dean's Forum...

0 Comments
Mark Benton, Apr 07, 2014
From Jacqueline Wood at LSS:
It's been a year since the Family Law Act came into force and that year has been a big one for our Family Law in BC website (FLWS). On March 18, 2013, the Family Law Act (FLA) came into force, bringing major changes to family law in BC. Leading up to that date, the FLWS was completely overhauled so that it was 100% accurate for the new law.
With a change in law that big, you'd expect the FLWS to get some extra attention. We did. What we didn't expect though was the scale of the attention and how...

0 Comments